Monday
We spent most the days with me working on bookwork, Mike in the office and doing invocations, and the older kids working on Scholarship and FAFSA things. Josiah got called in to work (he was surprised to find a scholarship for people over 6 ft 2 in). Jamin went to work.
When Mike got home we had dinner.
We played games....Twister
Jared has a "unique" - some say cheating - way of stretching across the mat...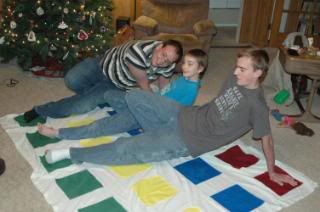 It's a Tango Line....

Didn't last long....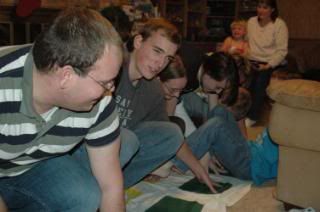 Manly hug - beat the stuffing out of each other

We take glee in certain competitive players discomfort ::snort::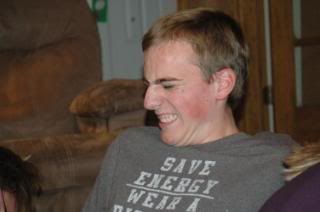 "Hmmmm....is this a new sister thing," Stacia wonders?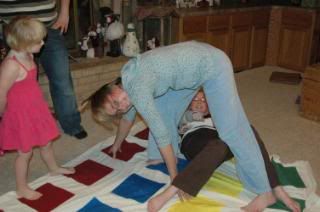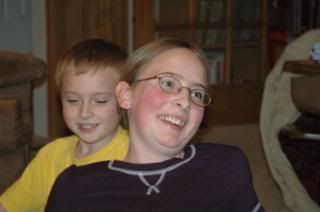 We moved on to Charades - Zander's always include several ferocious animals, hunters and fights... and we never guess them quite right. ::snort::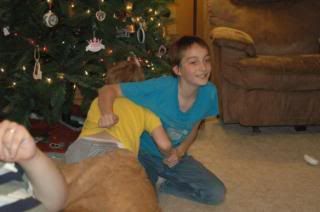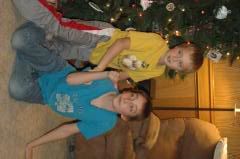 Shark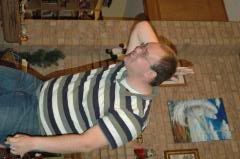 Krista leaves tomorrow afternoon. Grrrr.....

©2008 D.R.G.