If You Are On Facebook....
You saw the cryptic message that I nearly wet my pants when I walked into a dark house Friday night and a zillion kids jumped out at me. (Yes, Mel, all my own children. ::snort::)
Mike and I went out to eat. He chose to stay at Outback even though the wait would be long. That was a bit out of character. We had a nice dinner. I had enough points to eat that I enjoyed a very nice dinner. We even shared a dessert - something we never do.
As we got up to come home Mike asked, "Do you need to go to the bathroom before we leave?" He NEVER asks me that. I'm pretty capable of remembering these details on my own. Later, he confessed that he wanted to call home when I went to the bathroom. I didn't go.
On the way home I wanted to talk to Mike about some theology issues. As he pulled down our alley he accidently hit the horn. He pulled in to the driveway and started to get out of the car. I said, "Stop, don't you dare get out of the car. I'm spilling my guts here and you are just going to get OUT?" We sat and talked in the driveway 5 - 10 minutes until his cell phone rang. I asked if he was duty chaplain. He is....but I heard JOSIAH'S voice on the cell phone. That was a bit odd.
Well.....he told Josiah we were about home. We walked in and SURPRISE.....poor kidlets. They'd decorated and been waiting on the trampoline all night. They heard us come in and then waited and waited in the dark.
I HAD to eat MORE DESSERT.....oh I tell you I was stuffed.
We visited...we played mafia....we had 1/2 of my ice cream cake..... I felt very loved.
Josiah made these posters up, each one is covered with special notes from different kids...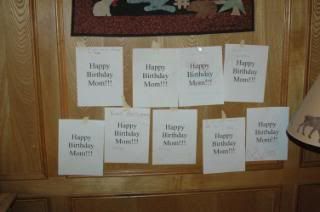 waiting and waiting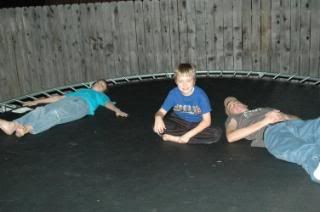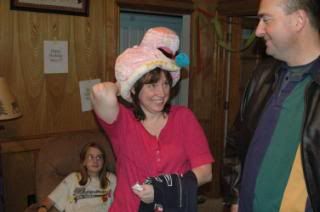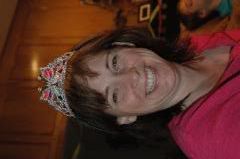 Mafia


Mafia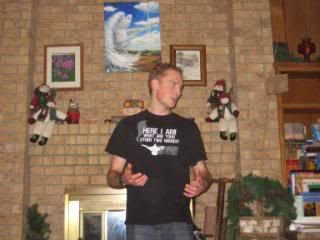 This little one CANNOT kill mom....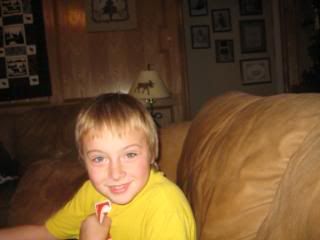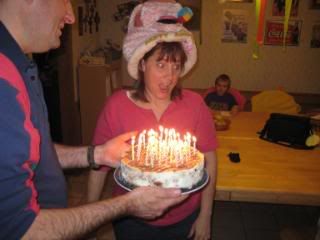 Lots of smoke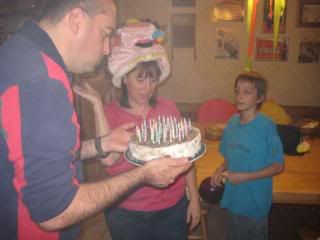 Choosing Joy!
©2009 D.R.G.