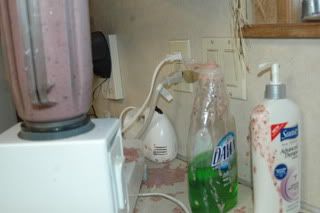 Yes, THIS is the way the day started. WHEN am I going to remember to turn the blender OFF before I take the lid off to throw in the flax seeds??????? ::snort::
I started
yogurt
in the Crock Pot.
We did a bit of school.
I ran to pick up produce. Love ya Deja. I was "away from home longer than expected," therefore, the yogurt cooked an hour too long. We shall see if it works. Deja's yogurt is MUCH thicker than mine - same recipe. We are wondering if the difference is that she uses Yoplait for a starter and I use Brown Cow (non-homogenized).
We did more school.
Jared (15) and I had a GREAT history discussion. I can tell that he is going to be fun to learn alongside. He'll soon be our only high school student as Jamin has raced ahead and is finishing early.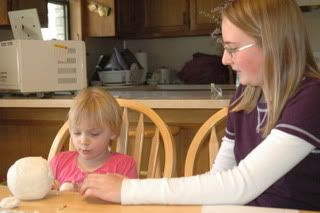 Yes - it's WHITE - but it smells WONDERFUL! Does that count as bonus points to make up for the white?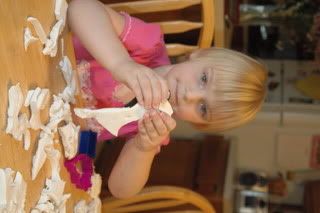 Stacia doesn't care if the colors are boring.
We're using the devotionals from, "
Family Celebrations at Easter
" by Ann Hibbard for our evening family times. I love having a PLAN.
Pizza and a Torchlighters movie from Netflix...
William Tyndale
... finished off the night. We are currently studying the Reformation; this DVD was timely. I put the rest of the series in our Netlfix queue. The animation was a bit hokey but the story was well done. This is the sort of hero figure I need to bring into our home. I have also dug out the old missionary biographies we used to read to the older kids.
Choosing Joy!
©2009 D.R.G.