Here are the photos that Mike took (except for the airplane/sign) of the Skydiving Road Trip.
Can you read the sign?
Just in case you can't....
All four of the "children" signed away their lives....
Annie & Jennie Z - Annie jumped.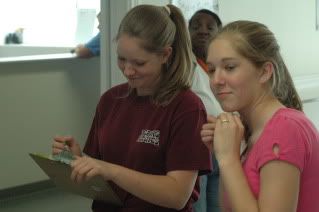 Krista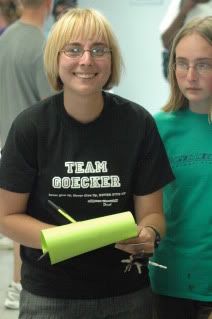 The 2009 Grads Jamin, Roy and Annie ::snort::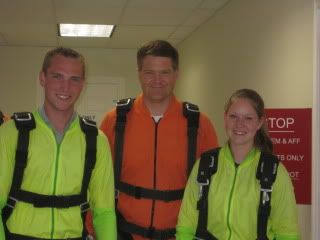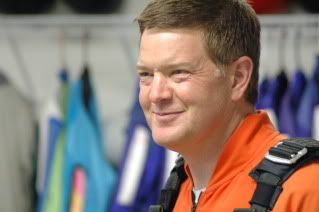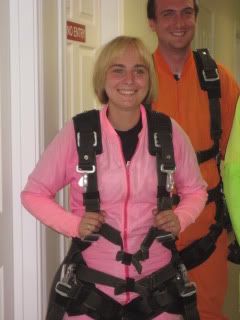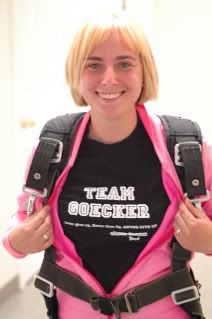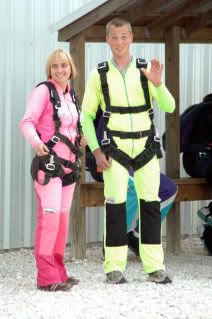 Jumping photos of Krista and Jamin I already posted....but here are photos of the landings...

Krista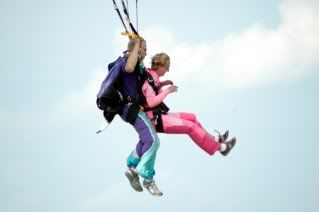 Jamin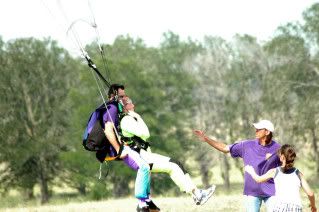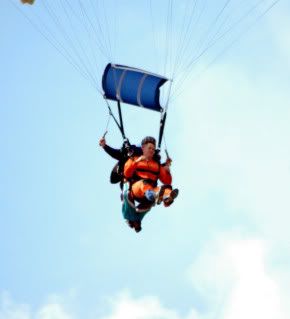 Random Photos and Thoughts:
Freebird is a GREAT burrito spot...thanks for introducing us to them, Roy.

One should expect comments such as, "Is this a family reunion," when two large families travel together.

It IS possible to play Mafia in a dark van for hours at a time. Loved it guys! LOL

Subway in San Marcos is amazing at handling unexpected big crowds.

The Whole Goecker - Zesch Gangs (minus Bre)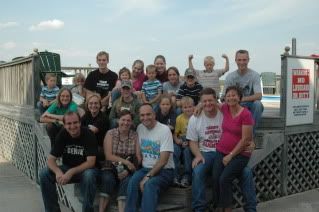 Choosing Joy!
©2009 D.R.G.

~ Coram Deo ~
Living all of life before the face of God...