Thanks to Jared for taking these photos. Below is the Weasel's Den. "Wild Weasels" is the nickname of the fighters on this base. They are the first in and the last out....they attack to defend....get the idea? I couldn't tell you yet which sort of Fighters are on base....but I know there are a lot of them and that Mike and Jared could tell you in a heartbeat. LOL
ANYWAY - the Weasel's Den is a great community center for families on base. It will be an amazing refuge in the long winter. Outdoor Rec equiptment rental is also located here. We had something similar in AK - but we also had restaurants in the building. That is a blessing and a curse. Without restauarants in the building we are able to bring our own food in and enjoy a cheaper/healthier alternative in the building. OH - and there is WIFI at the Weasel's Den so that desperate pcsing (moving) Mommies can play too. ::snort:: THIS is where I met the friend of my friend in Guam. LOL
Some photos: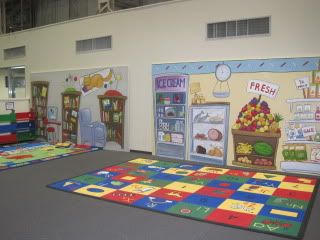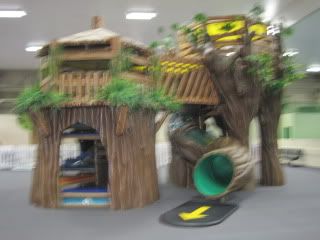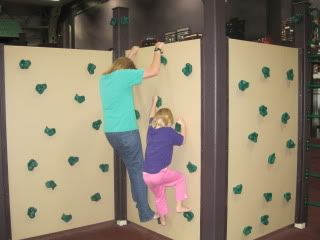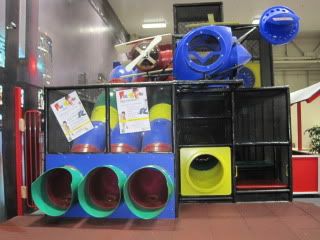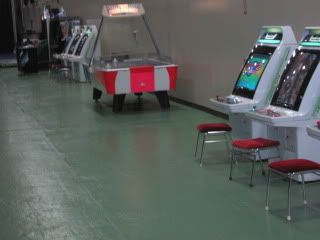 Minature Golf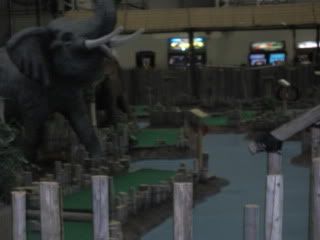 Stacia likes the treehouse....



What IS THIS thing?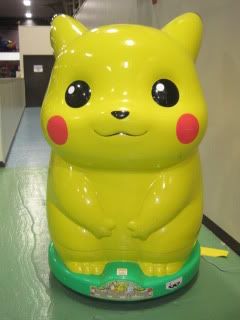 It's some sort of TV character....and since all the directions to the game are in Japanese, I'm sure the kids don't have a clue either, but they enjoyed the game. I thought it was a good deal....two kids for two coins on one game....until I realized that Y200 is just a bit over $2.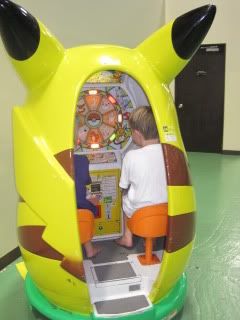 We enjoy the Weasel's Den, (early in the day before it is packed), and will probably head over there again today.
Choosing Joy!
©2009 D.R.G.
~ Coram Deo ~
Living all of life before the face of God...