Arielle and I went to the "big" Bazar sponsored by the MOSC today. We bought Christmas presents for grandparents and the girls.
Mom, I almost bought you a most unique nativity - until I found it was the "seven gods". ::snort::
After lunch, Arielle and I met up with Windy and Molly (Mollie?) and explored shopping spots in Misawa. We went to a Y100 store, Sundays and Sanwado... I shortened Windy's life by two years on one of the narrow roads...but what's a few years amongst friends? ::snort::
We are looking for the same sorts of items, student's desks, futons, shelves....it was a fun day. I think it will prove productive too.
My wonderful husband, Michael, spent the day with our three youngest....something they greatly enjoyed. Jared was helping a friend put up a shed. We all got home about the same time. Mike suggested we pick up a chicken and.....go to the BEACH!
Our Beach - 2 miles from "home"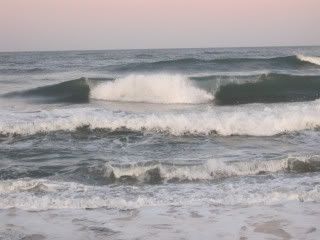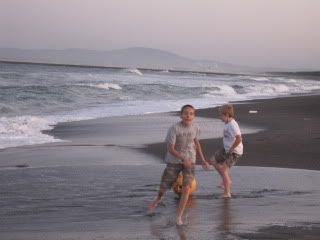 Hard to relax with the waves flinging these things against your ankles. ::snort:: This is ONE jellyfish.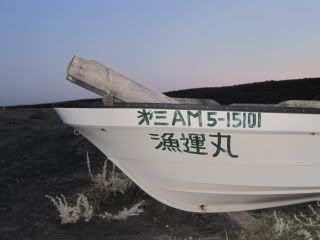 Back at the TLF Michael and the boys played two hours of basketball. They're showered and settling down and I decided to check email and throw some photos up.
Choosing Joy!
©2009 D.R.G.

~ Coram Deo ~
Living all of life before the face of God...