Saturday - Shew
Mike helped me adapt the military survival kit that I found downtown. The lady didn't have a spouse kit, or a moving kit....and she told me they weren't copyrighted....so we made one. I'll post that later.
We had a farwell for Jill at Olive Garden. It was a fun afternoon to get together with PWOC ladies...but sad as well as it was a farewell. We gave Jill an ornament from TX (Merry Christmas y'all) and a military spouse kit - and lunch. LOL
Mike had gone to the office to prepare for Sunday at about 11:00. The plan was we'd be home at the same time. I knew that was not to be. LOL I ran to Home Depot and priced lumber for my garden. I ran to Hobby Lobby - wanted to see if they had a
cricut
- they do. LOL I realized I'd not been in HL since BEFORE Christmas...wow, I HAVE been busy and it's not doing hand's on school or we'd have been in there. I need to evaluate priorities again.
I came home and baked. I need to take dessert, bread, and salad to a farwell potluck at Chapel tomorrow.
I ground wheat and kamut.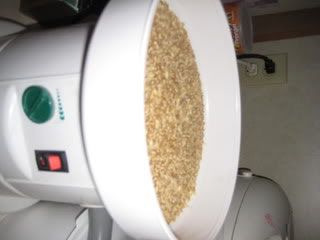 Perfect..... These will become
Whole Wheat Garlic Dinner Rolls
.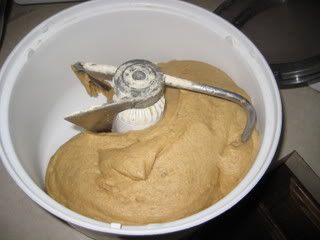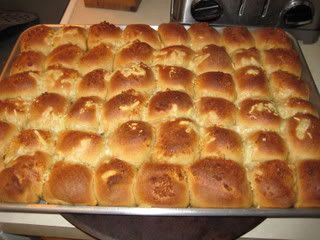 As they rose, I began the sponge for
Chocolate Rolls
and made
Ooey Goey Krisper Bars
.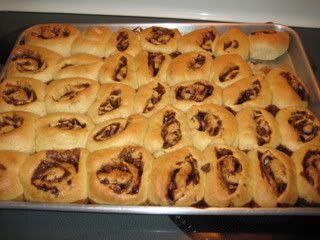 As the Chocolate Rolls rose, I started the sponge for
7 grain bread
.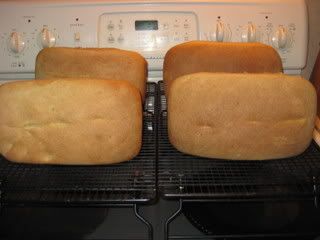 As that baked I cleaned up. I listed to Royal Diaries - Elizabeth I as I baked.
Zander played Zoo Tycoon.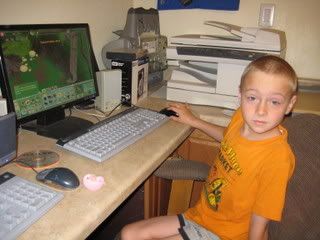 Jared, Arielle and Nolan played Risk. Jared also put together a new yard storage container we'd bought...but the composter beat him.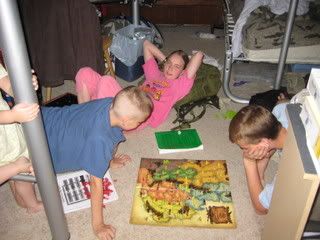 2 1/2 hours and we have 4 loaves of bread, 4 doz garlic dinner rolls, 3 1/2 doz chocolate rolls, and a pan of Ooey Gooey Krisper Bars.
Mike is home....time to get showers and ready for tomorrow.
WooHOO - Mike put the composter together. Now I need to find manure. I'm fresh out of horses and cows around here.