Glimpses

Zander finally found a use for "church pants"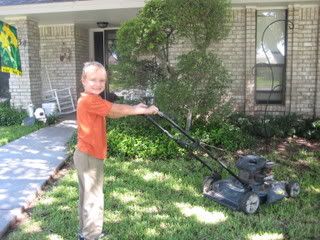 Nolan had to redo the yard as it rained so much that he never finished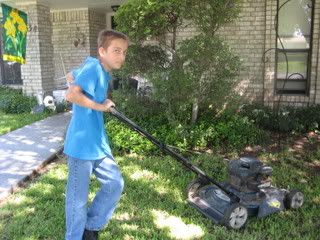 We're still doing a lot of in-house planning for the upcoming school year. I'm getting a "final" sense of what Jamin (Sr) and Jared (Fr) would like to do as far as electives etc this year.
In the midst of the planning Stacia (who you may notice is wearing TRAINING PANTS) came in and began to liberally grace us all with kisses.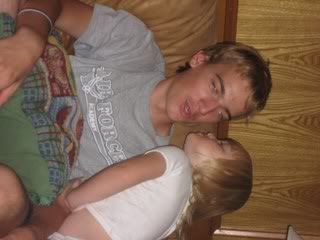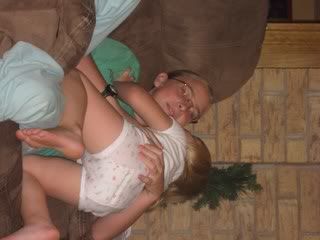 There is really nothing quite as sweet as the innocent expression of affection from a toddler. Jamin is our stoic. She CRACKED us all up when she touched his shoulder and said, "Jamin, I know you love me!" and then bestowed a sisterly peck on his cheek as well.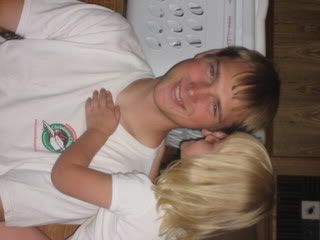 We had dogs show up at our house. It took a bit of time to find their owners....but Jared did. Thanks to Rosie who knew just who we needed to call.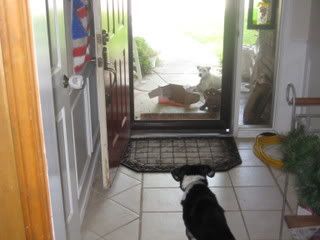 I'll share this because I'm still laughing about it - the dogs names are....::snort:: are you read? Blaze and Viagra. ::snort:: There goes whatever family rating I had left.

Heather is a local friend who I don't see often. Our children are not the same ages. She helps me with the United food co-op. Today she and I went out to lunch and to chat without any co-op business to worry about. It was a treat.


©2008 D.R.G.