TREES!
I caught Arielle in a unique reading nook Sunday afternoon.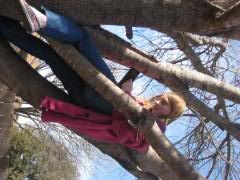 Monday was exciting. Mike decided to "trim" our overgrown tree in the front yard.


(The above is what happens when Mom interferes with MEN'S work for a blog photo. ::snort::)

Stacia is saying, "Jared, you don't cut any more of my tree!"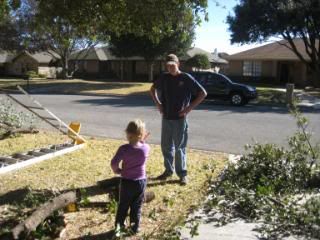 Mike is contemplating how to take the last two big branches out without having them land on the house....this will be a 2 day job. I was glad Jared had the little ones come inside when he went outside and climbed up the back of the house to get on the roof. ::snort::
Choosing Joy!
©2009 D.R.G.