What a TREAT! Thank you, MJ, for the surprise you sent Stacia. She was very excited to get a package addressed directly to HER from ALASKA.
They fit perfectly - and match her new coat much better than the big black ones mom purchased. ::snort:: In my defense I KNEW they would be too big...but followed the size charts on the website. I should have gone with a size smaller. I DO miss Fred Myers! Thanks for picking these up for Stacia.
We even got the photo of MJ off the box and Stacia now has it in her room.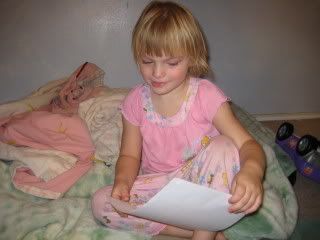 Thanks Darshia. You bless me in so many ways!
Choosing Joy!
©2009 D.R.G.