We set out to find an adventure today; and we did. Maps around here are fairly useless....90% of our roads have no names. We'd heard of a beach, Shipwreck Beach, that is fun to explore. We headed to the
Veedol Memorial
and thought we'd keep heading up the beach until we found Shipwreck Beach.
It was a great drive. We went through some picturesque towns. We drove through the mountains. We saw some great waves.....Eventually we found a roadside map.... We decided we were very close to the North East corner of Honshu and we should aim for THAT instead of Shipwreck Beach, which we somehow missed.
This perplexed me....The writing isn't in Kanji and I know the sign for bathroom...and the figure seems to have a beard..but it IS pink and the one on the other door was blue....I took a chance that this was for bearded women.
We also found a fun looking building. Unfortunately, no one inside spoke English. They did have a sheet of paper with English/Kanji on it and we TRIED. I wanted to know if their building was open to the public. They said it was an "energy plant" and then they pointed to the phrase, "public relay station".....but that didn't really answer my question.....and they had mean looking guards all over the spot.
Who would have guessed the Travelocity gnome gets way out here? ::snort::
We kept driving. We arrived at Shiriya Lighthouse and jumped out...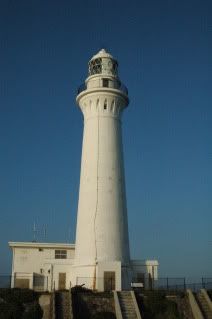 ...to discover wild horses. There were signs and photos of horses in winter. We surmise these are somehow special horses and they winter over at the lighthouse. We imagine they are from the Tonomi Samurai stock...but we are imaginative. We'll have to do some research and maybe make this trip again in the near future.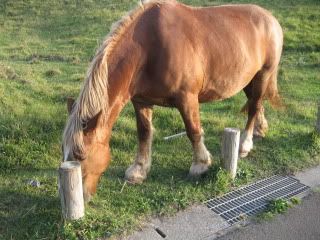 We headed out to the farthest point to take a photo of the clan on the NE Tip of Honshu...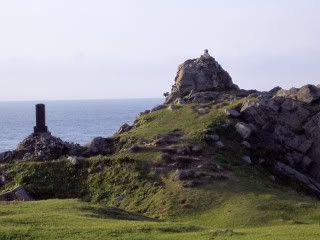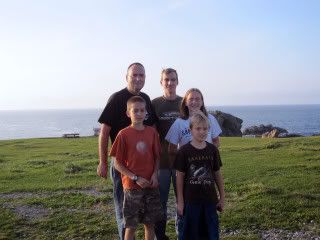 I heard a motorcycle and a man was desperately motioning that it was time to close and the gates would be locked. At least that is what I guessed. It was sad. We'll have to do this again. We were robbed of really looking around and exploring this location. LOL
We stopped at the beach on the way home. Wonderfully loud waves, a full moon.....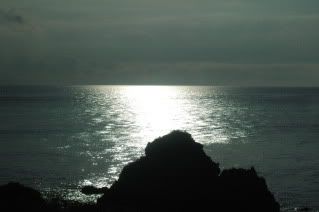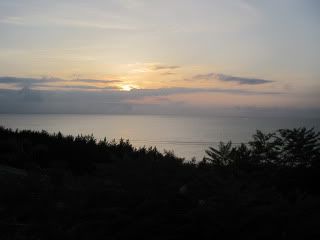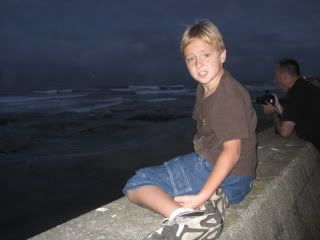 Then we drove and drove and drove. Poor Mike. It was dark and there are few street lights. The vending machines were helpful as provided splashes of light in the dark landscape. ::snort:: The roads were INCREDIBLY windy and NARROW in the tiny towns we passed through.....eventually we found our way back home.
The Garmin Etrex receives mixed grades for this trip. On the way up it continually told us we were in the middle of the ocean. On the way back it got us home....that and the blown up photos of the map we'd snapped earlier in the day. ::snort::
Choosing Joy!
©2009 D.R.G.
~ Coram Deo ~
Living all of life before the face of God...