Seven months ago, while were thriving in the TLFs...the children planted small plants to give them hope that someday we'd have a home to put them in.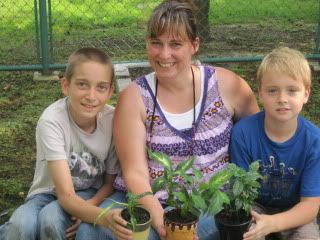 The miracle is: we have a beautiful home that houses us all quite comfortably, our yard has come to feel HUGE as we adapt to what is typical in Japan, and we have not killed the plants. Maybe, having the kids take ownership of these plants has broken the curse of my "black thumb".
Look how the plants have grown....
Choosing Joy!
©2010 D.R.G.
~Coram Deo~
Living all of life before the face of God...