Lapbooks!
We have tried to do these before with limited success. We are currently making a lapbook on Knights and another on the Voting Process and the younger boys are enjoying them. I think the key is that Jared and Arielle are not participating with us this year. ::snort::
Here are some photos of our ongoing project on knights!
We made these little booklets about various weapons.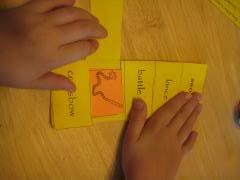 We're making a "book log" and the pocket has new vocabulary words written on shields.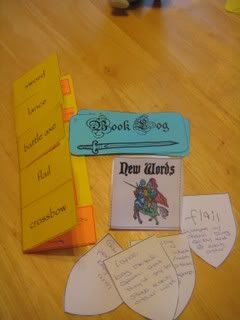 This book shows where Knights lived and where We live.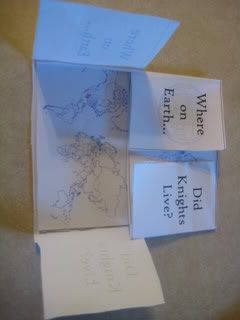 This has been a fun week for us as we've been able to spend our time on hands on science and lapbooks. We really COULD do this more often instead of all the "reading stuff".....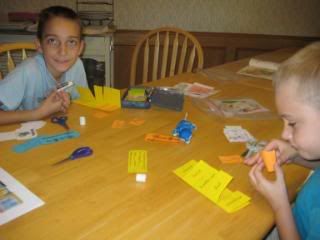 The hang up on the last lapbook we made is that the "folders" were to be a bit more elaborate and I could NOT figure them out. The booklets remained in a basket. NOW I have a local friend whose children showed me the lapbooks they made (Hey, Lois) and I think if I get stuck she can show me how to make the silly folders "expand". LOL
©2008 D.R.G.