We did a bit of school and rushed to Dr. Sawyer. This was the first WORK Stacia has had to have done. They ended up not filling the tooth - just sealing it.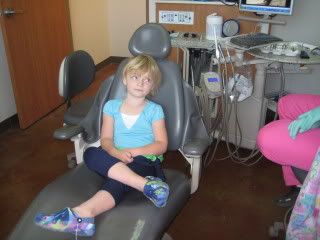 I did NOT have to pay for gas as she did NOT understand the command to breathe through her nose...and she did NOT like them shooting water and air into her mouth, putting a tent in her mouth, or drilling. In fact, I had to help the tech hold her down.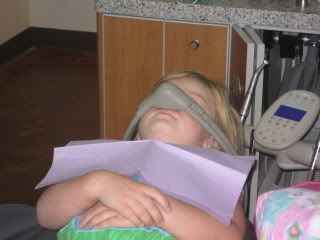 Zander has had two crowns. He has done fine. Last time he was really bugged by the flouride and for two days repeatedly rinsed and was even banging his head again. During the whole thing he made "wounded sounds". He did that again today. It is a bit embarassing but they are great with him. They (and we) were a bit worried about how he'd do with sealants...and he DID try to get them out....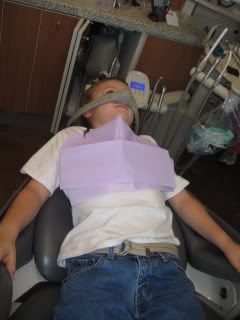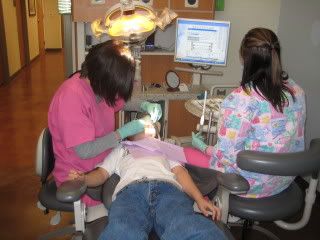 I distracted him by taking him to McDonalds....his "favorite place in the world" and a place we don't usually visit. I did enjoy the Southwest Salad with lime instead of dressing and think I need to go buy some limes for salads here at home. LOL

Choosing Joy!
©2009 D.R.G.