Last Sunday, when I was looking for winter wear at Penney's we happened on a sale of Girls' dresses at 50% off. I bought Stacia two. I have two girls who LOVE dressing up, and two who don't. ::snort:: Stacia has been waiting all week to be allowed to wear this dress.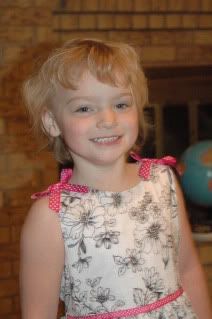 Note the shoes (I have blue crocs to match). While she loves to dress up she hates shoes (I sympathize).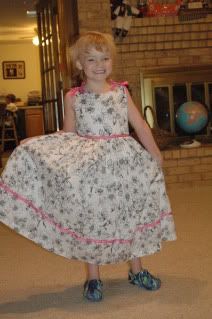 Won't someone make her stop taking photos?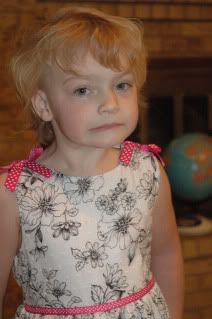 After chapel, Mike stayed on base to work. The boys took this to Cy's. The rest of did things. I spent most the afternoon on the phone with PWOC ladies. We met back here at about 8:45 for dessert.
How did I break the camera? I was playing with "things" on it and taking photos of these (which either Mike or Zander bought me - depends on who you ask LOL). I had loaded the photos to the computer....and began to edit this one.....The phone rang. I came back and decided I should move the computer to a safer spot and proceeded to do so...forgetting the Nikon D 70 was still attached to the laptop.....
We now have camera dilemmas, but I'll make that a separate post so I can quickly find comments you all may leave. ::snort::
NOW I'm caught up.....I can rest knowing that family know what we did the past few days. But today....ah today!
Choosing Joy!
©2009 D.R.G.