I was looking forward to a relaxing day after the pace of Inspection prep the past month. We had chapel clean up. HOWEVER, when we got there (about 45 min after start time) they were done. ::snort::
Mike and I went out for lunch.
We had a family meeting and came up with lists....
We worked. Trimmed trees, hauled lumber to friends, picked up moving boxes...
I got February's photos edited and uploaded to Shutterfly for The Moms. (Hey Mom, they've shipped). I also began work on March's photos.
Mike bought a player to transfer videos to DVD's.
Mike and the kids went to a local nursery and ordered pallets of sod. I believe we are going to sod the back and seed the front? I'm not sure.
Arielle and I got 16 more pages of photos safely secured.
We had dinner out in the yard and played. (This is the camera settings I've been playing with...before I dropped the camera....).
This is a game of Dodge Ball that they play on the trampoline. You jump, others throw balls and various things at you.....Jared caught it and began to perform.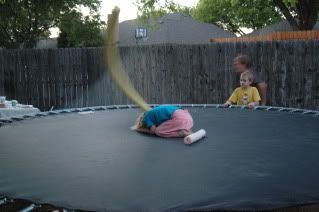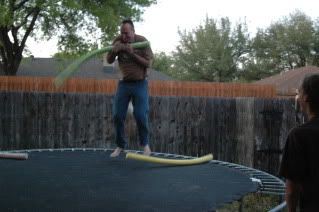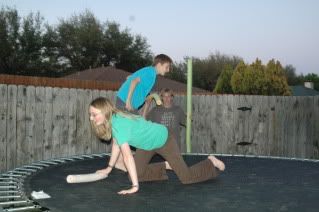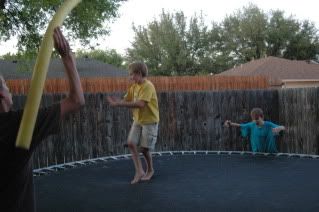 Choosing Joy!
©2009 D.R.G.