I suddenly realized not everyone is on Facebook or Yahoo groups with me. LOL I showed the fateful, darling, peaceful, sleeping photo of Zander on Wed. THAT was the start of a wild couple of days.
Thursday Nolan woke up with a fever. He's been down since. Jared had a sore throat but played ball Thursday night.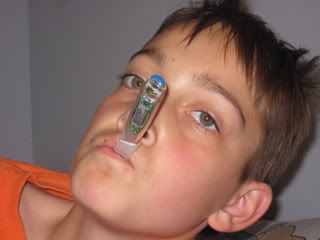 Jared woke up Friday morning and had a fever, was wheezing, was noticeably distressed when trying to breathe, had a sore throat, and said his chest was tight. The base had me take him to a walk-in medi center. They did strep swabs, flu swabs (didn't know they could do this), chest x-rays and made him wait on a table for quite a bit of time. I read a whole issue of Family Fun and a chapter out of the book I brought with me AFTER they called us back. ::snort::
They were confident he had pneumonia. Then they were confident he had the flu. His oxygen level was 93 when we left.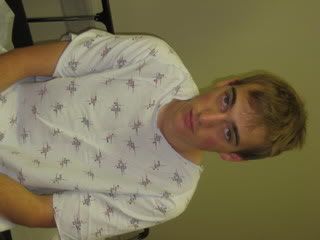 Needless to say, he missed the game. He was relieved when coach reported that all the older boys on the team they were playing were ALSO out sick. The team won 23 -8. This was to be his last game with SACHSA as we won't be here next year. He was disappointed.
We are praying that he feels well enough to attend the Basketball Awards Dinner on Monday night.
Jared woke up this a.m., did the inhaler and went back to bed.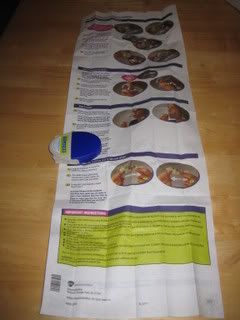 Stacia announced a bit ago, "Mommy, I don't feel well." She has a 100* fever. I'm praying the four of us that are well do NOT catch this.
We were to have a big birthday celebration for Nolan (8 Feb) and Josiah (9 Feb) tomorrow...but it isn't going to happen. We aren't going to go far away for our 25th either. IF the kids are well we may take the trailer out locally.....and we'll do birthdays next weekend....or maybe not...never know how these things are going to turn out.

Thanks for the prayers.
Choosing Joy!
©2009 D.R.G.